Home
>
Clothing
>
Camelbak and bags
>
Leatt DBX Enduro Lite WP 2.0 Kuprinė-gertuvė 7016000100-XS/2XL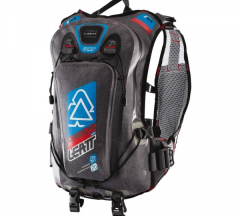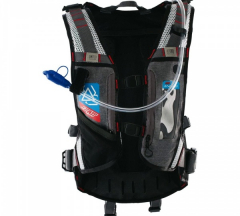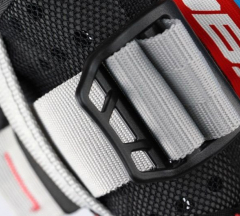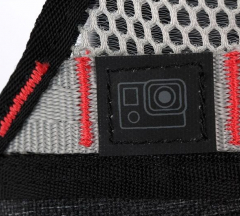 Leatt
Leatt DBX Enduro Lite WP 2.0 Kuprinė-gertuvė 7016000100-XS/2XL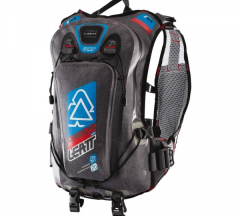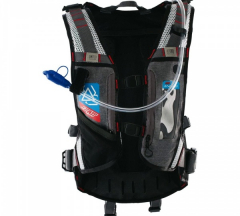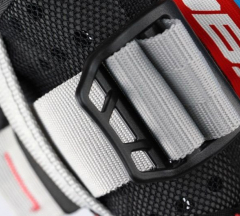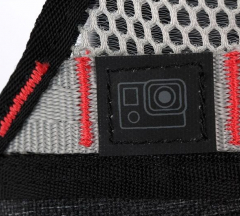 DBX Enduro Lite WP 2.0 2016 Hydration (7016000100) by Leatt®. Waterproof, Light Bicycle Hydration with Back Protector. The Design & Innovation Award-winning DBX Enduro Lite WP 2.0 is a convenient and efficient hydration, storage and protection system all rolled into one lightweight backpack. One of its unique features include a heigh adjustable harness concept without a hip strap, and the cargo straps that secure the backpack to your jacket or protectors. It has a total volume of seven liters, which comprises of a two-liter bladder and five-liter luggage capacity. Its fully-welded, waterproof outer shell and heat reflective inner back panel, keep your belongings dry and liquid hot or cold. This model also sports a number of storage pockets, including a mobile phone pouch with touch screen functionality. For additional convenience, it is equipped with a lightweight helmet carrier system and a dual hydration tube for two-way routing - over the shoulder or under the arm.

Specifications:
Color: Black/Blue/Orange
Size: X-Small/2X-Large
Features:
Built to last, comfortable, and stylish
Made from innovative materials using modern-day technologies
Made to provide impeccable quality
Leatt® gets why you do what you do. And they get that chasing down the thrill comes at a cost. So they've got you covered. With an ever-evolving range of lab-tested protective equipment like helmets, body armor, braces, guards, hydration systems, and apparel – whatever it takes to keep the committed thrill-seeker safer, whether you are a motorcycle, bicycle, ATV or snowmobile rider or a racer. Yours is a confidence game. And Leatt is in the business of making sure that you have the confidence and the equipment to push yourself faster, harder, and further than you thought you could go and help you come back safely every time. Because that's where the thrill lies.
Delivery to your address: €5.00
(Delivery by courier within Lithuania)
Delivery to Latvia and Estonia: €10.00

Delivery to Poland: €20.00

Delivery to other EU country: €30.00

Self collection: €0.00
(Pick up the order yourself for free at: Raudondvario pl. 131B, Kaunas, LT-47191)